Executive condominiums (EC) have always been the hot fave amongst locals. Usually a good percentage of units will be snapped up during launch. Hundred Palm Residences, an EC at Yio Chu Kang Road was being sold out on launch day! So why the heat?
For most, getting an EC is a way to having a private condo. After 5-10 years ( with 5 years being the minimum occupation period), ECs are available in the open market like private condo. And at a subsidised rate of about 20-30%, most owners feel that over time their homes will be able to "catch up" with private condo and provide them with good returns when their children are older.
Isn't a dream that one can get a home for stay, wait upon the children are old enough to sell off their place and still being able to get a substantial profit? Like being paid for your stay in your home.
Is this really true for home owners today? Let's take a look at some of the performance of ECs over time.
Overall EC Pricing
ECs were first available in the market in 1990s, the overall EC prices grew by 21% since it first launched to 2009.
2008 was the financial crisis, however the effects were hardly felt by 2009. There was tremendous growth in over pricing since 2009, average price at $492psf. By 2020, price almost doubled with a whooping 97% growth recorded, average price at about $969psf.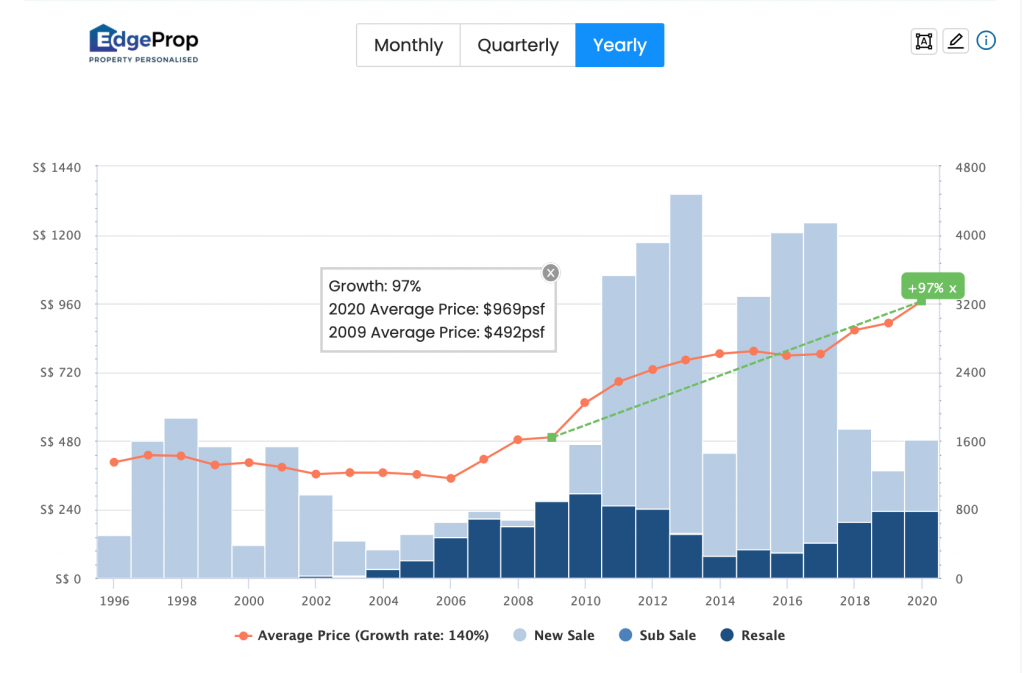 Let's check out on the project level if the owners are getting good returns too.
The first 2 ECs were in Pasir Ris and Jurong – Eastvale & Westmere respectively.
1990s
Eastvale
Price trends for the 312units Eastvale is still an uptrend, with current psf slightly above $800.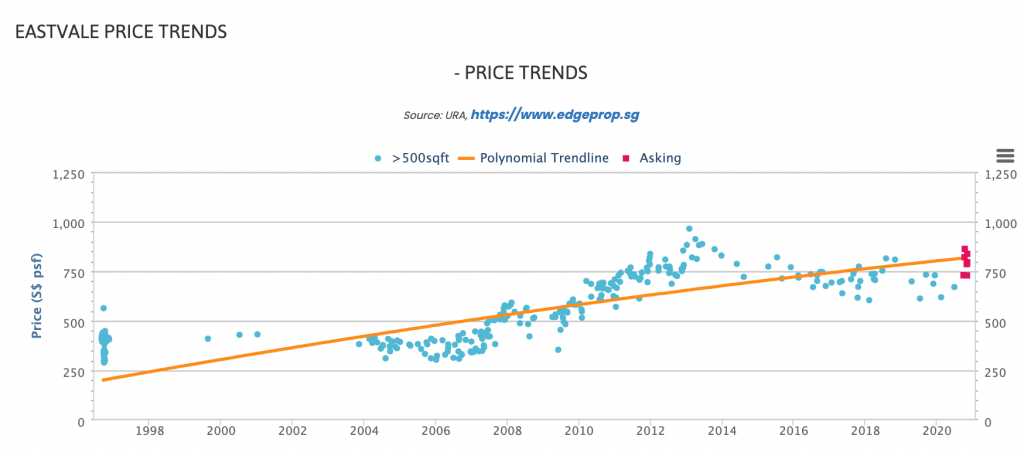 While like what most home-owners expected, majority of the transactions were profitable , 144 profitable transactions. With some of the profit deals done during 2008 and 2009 financial crisis. Highest profit was recorded at about $598K, more than half a million!
However it needs to be noted that are 46 recorded non-profitable transactions. Some of these unprofitable transactions happened quite soon after the MOP, probably affected by economy impacts arising from SARS . The most unprofitable unit was sold about a decade after purchase at about -$128K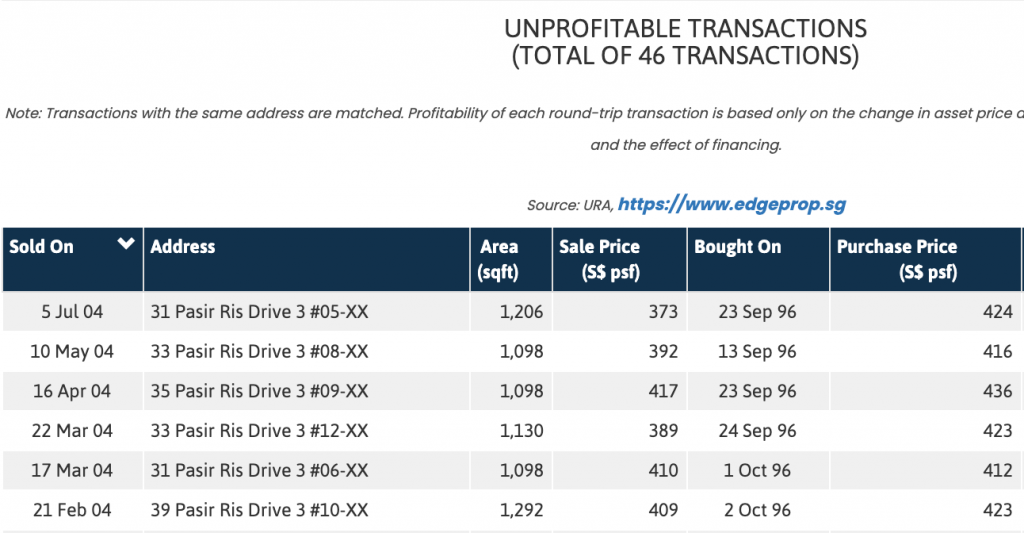 Westmere
The other EC Westmere has a similar price growth trend as Eastvale, but at a better rate. Despite being of similar age, current psf is around $998, about $100psf above Eastvale.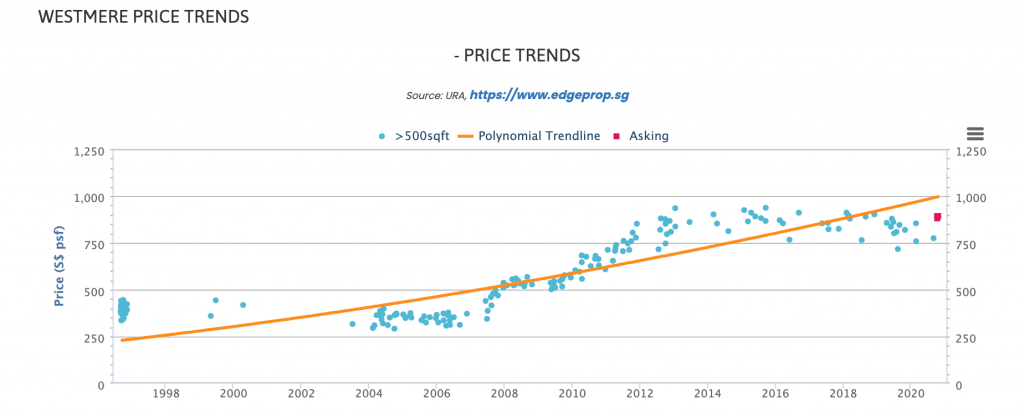 Likewise, there are both profitable and non-profitable transactions for Westmere though at a lower volume. 97 profitable and 39 unprofitable transactions with quite decent profits observed during 2008/2009 period. While there were lesser unprofitable transactions happened during the financial crisis, these are significantly higher during 2004 period.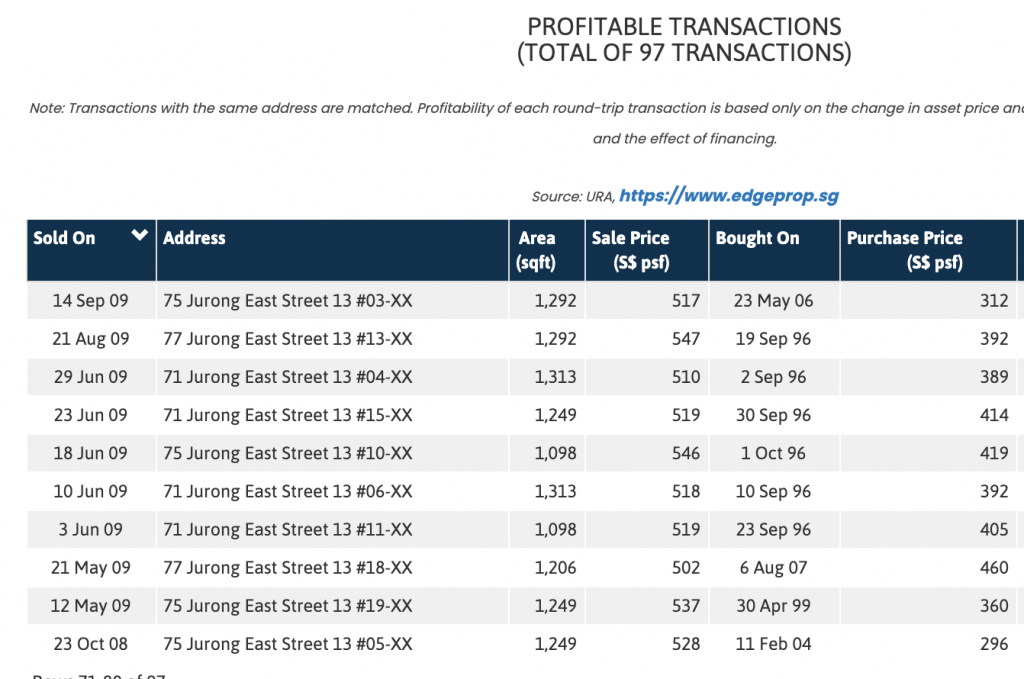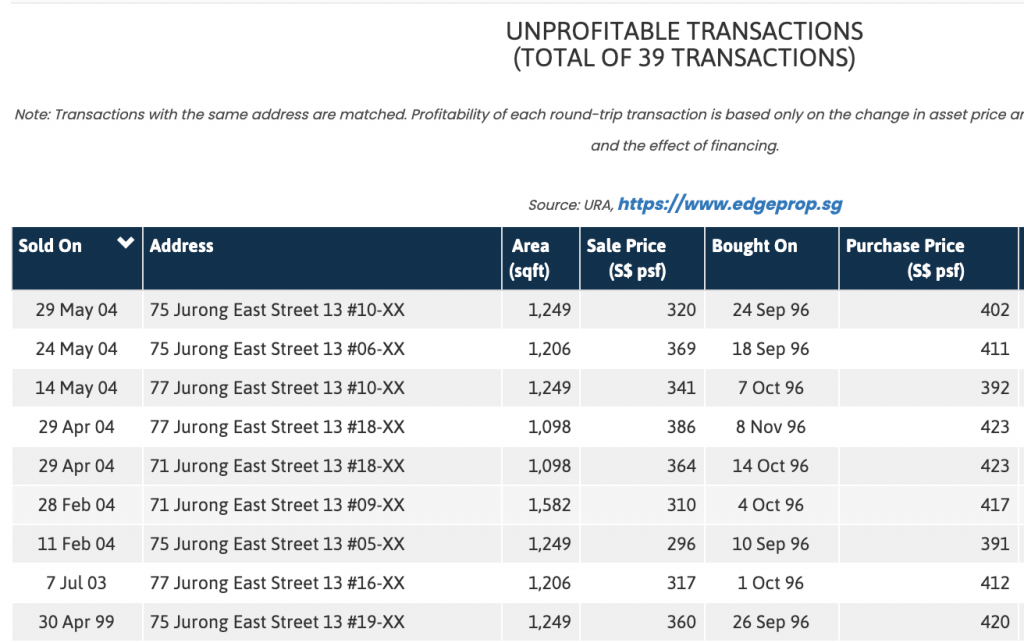 While most of the ECs have shown good growth over the decades, we are also aware that the property market has much grew since 2008/09. Let's take a look at the recent ECs to see if they can indeed "catch up" with private condo, providing the expected hefty returns while allowing the homeowners their stay.
2010 and beyond
The Tampines Trilliant
The Tampines Trilliant an EC in Tampines which has completed the MOP recently. For the units around 1000+sqft, most owners bought around $8xxK-$9xxK from the developers. Today, they are selling about $1.1xmil making profits of over $200K.

Comparing this with Tapestry and Q Bay Residences which are both condo in Tampines. The prices for the above 1000sqft ranges from $1.1xmil to above $1.4mil. The psf of the EC is also quite similar to that of the resale units at Q Bay Residences though falling short when compared to Tapestry.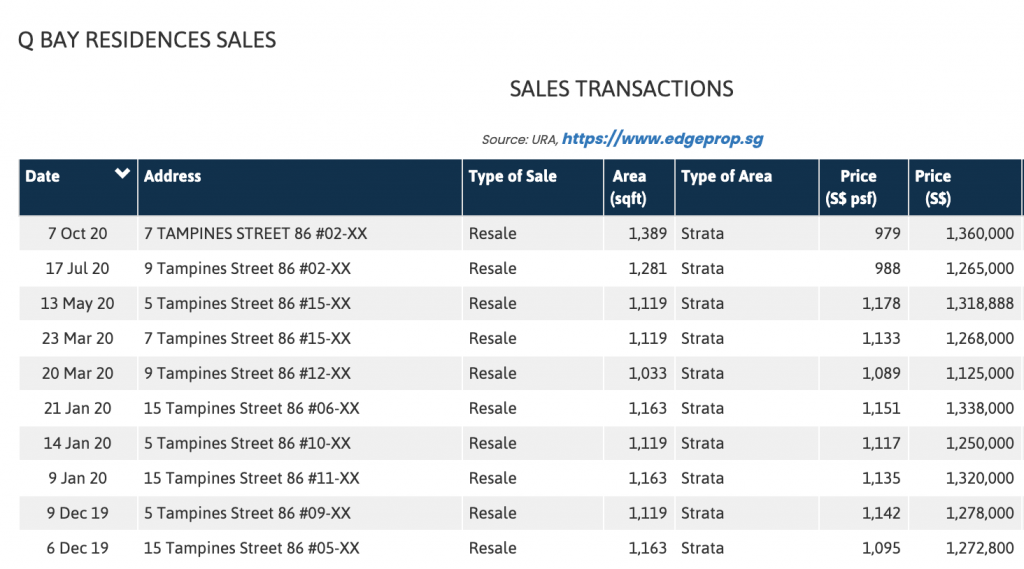 The EC prices does seem to catch up with the private condo prices, which is great especially just after MOP. To top it off, owing to the lower entry prices, the owners can easily make substantial gains with similar selling prices to private condo.
Lush Acres
The similar trend can be observed in Lush Acres, another EC in Fernvale/Seng Kang area. For their units of above 1000sqft, they can easily sell at about $1.1m-$1.2m and still make profits over $200K. Private condo in the same area has to be sold at $1.3M-$1.5M.

Hence owning an EC generally not only fetch good returns, but it also enable owners to sell at a lower price for such returns. This makes selling much easier!
Lilydale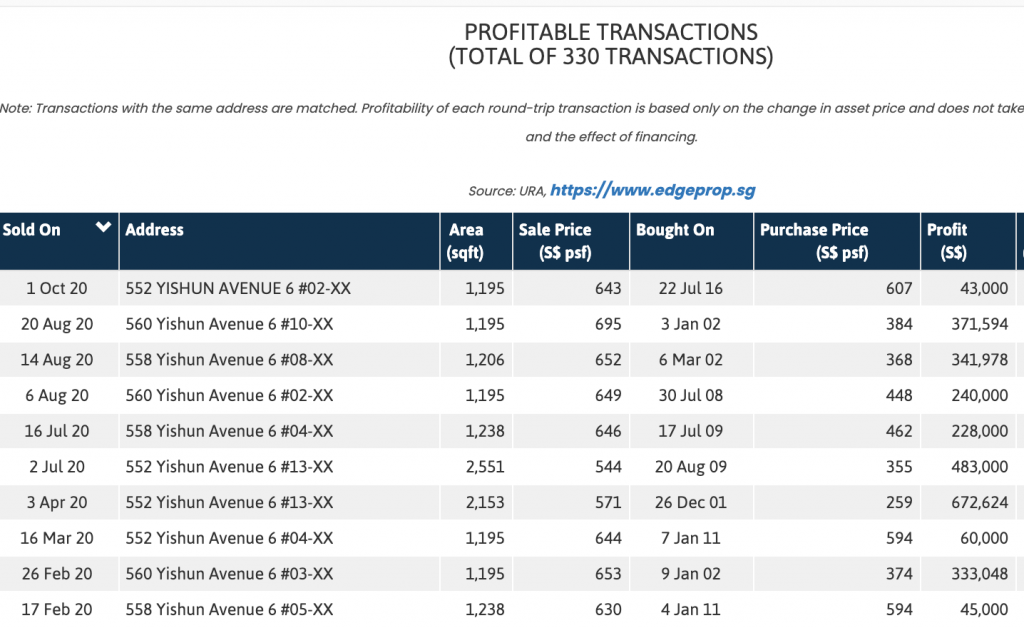 A similar trend can be observed in another older EC at Yishun area. To date, there are still profitable transactions being recorded with substantial gains.
Conclusion
Getting EC is like purchasing any properties, it comes with certain risks. While it is almost often a beneficial buy, especially for owners who only wanted a home for their families. To be able to stay , enjoy the facilities while still being able to get good returns upon selling. This is definitely an attractive point for most home owners.

However while we do agree it is worth to explore every chance you get on new EC, there are unprofitable transactions too during economic downturn. Like any other homes, we do urge home seekers to have a financial analysis to have a better understanding of individual affordability, reserve funds, monthly mortgage prior to commitment.
Feel free to get in touch with us for a consultation to know more before you make that home choice. Virtual consultations possible!