Current Situation
The unprecedented Covid-19 situation have led to many to pause in their upgrading plans, worrying about the future. Are you one of those who were thinking of upgrading? But are worried that this might not be a good time?

Then this article is for you!


Yes, we know upgrading to a bigger house, be it a larger flat or private, can be scary. It is a big move for many. We do not encourage it to be done impulsively or without professional consult. Definitely not because the others are doing so.

We understand about your concerns on how the pandemic may pan out and how it may affect the real estate market. You must be wondering how it is and what will it be like to upgrade in this climate?

While upgrading may not be for everyone, let us share how we helped the L family to grow their wealth, over $300,000 in 6 years. They did it in a safe , gradual manner within their comfort level.

The L family's Initial situation
The L family had fully paid up for their flat and like most owners, they were thinking of upgrading or to get a 2nd unit. However the resale prices were in the decline in 2013 and market sentiments were bad.
As they bought their flat earlier with subsidies, despite the drop in prices, the L family were still observing paper gain for their flat. But they still put a pause to their plans, wanting to wait out the situation.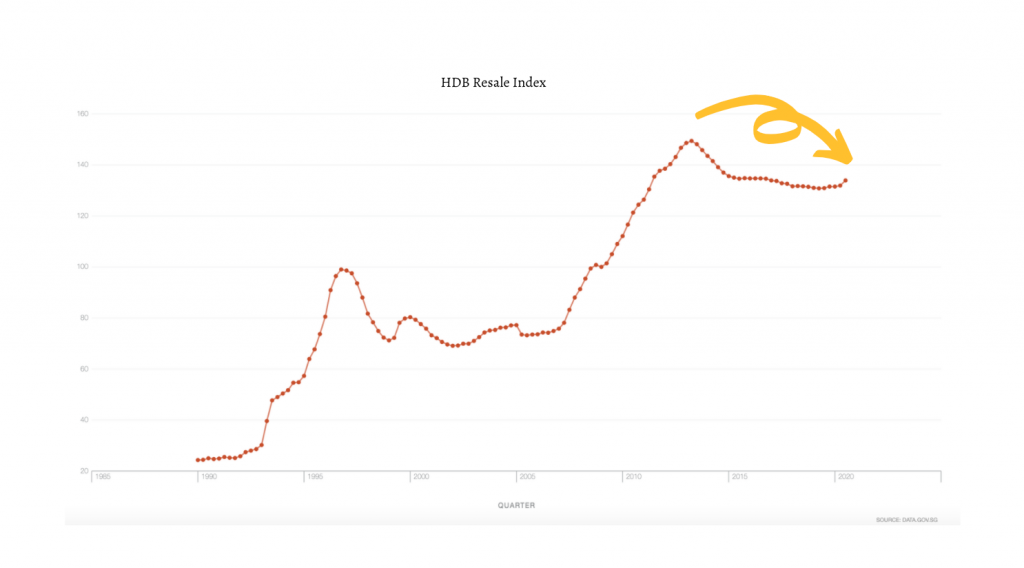 Despite the declining prices, the L family is still having paper gains. They are definitely quite happy living in their flat.

✅ Spacious, excellent size flat, renovated to their liking
✅ Convenient Location with shops, amenities nearby
✅ High floor, good facing
✅ Nice neighbours

Most importantly, they are leading a comfortable life with current lifestyle. So why did the L family eventually decides to go through the trouble of moving, taking up a new and larger loan instalment?


Reason#1: Resale Pricing Trends
The flat resale market prices are on the decline since 2013. While the L family are fortunate to be still seeing profits selling at current price, they are concern about the dwindling value. This flat was part of their retirement plans. Over a short period of 1+year, the market price had dropped by about $100,000!! They are worried how this trend might affect their plans.

Many owners who paid a premium for their resale flats are seeing paper loss, especially so with renovations. They may think this is a temporary situation and with paper loss, most home-owners prefer to wait out for market and prices to return soon. Mostly, the owners had not much idea what to do next and they feel that the safest option was to stay put.

5-8 years later to 2020, these owners realise their choice to wait out did not bring back prices. Though there are price improvements, but current value is still lower than what they have paid for. Are you aware of the pricing trends that your flat is having?
Reason#2: Realising & Protecting Profits
Home-owners are happy that their flat value appreciate over their years of their stay and expect to be able to realise this gain at any time. But did you know that the value of your flat may varies according to its life span? Yes, according to your flat lifespan and not yours!

To be able to realise the maximum possible profits, it is critical to know the resale price trends, market demand and conditions. You need to know at which stage of the cycle your flat is currently at to be able to make the educated decision.

Knowing this, the L family made an educated choice to sell their place when their place still have an edge. They managed to sell at a profit of $158,000. If they made the choice to wait, their profits is diminished to $75,000. That is almost half of the profits!

Do you know if your hard-earned money put into the house is being protected?
Reason #3: Swap to Properties with Better Appreciation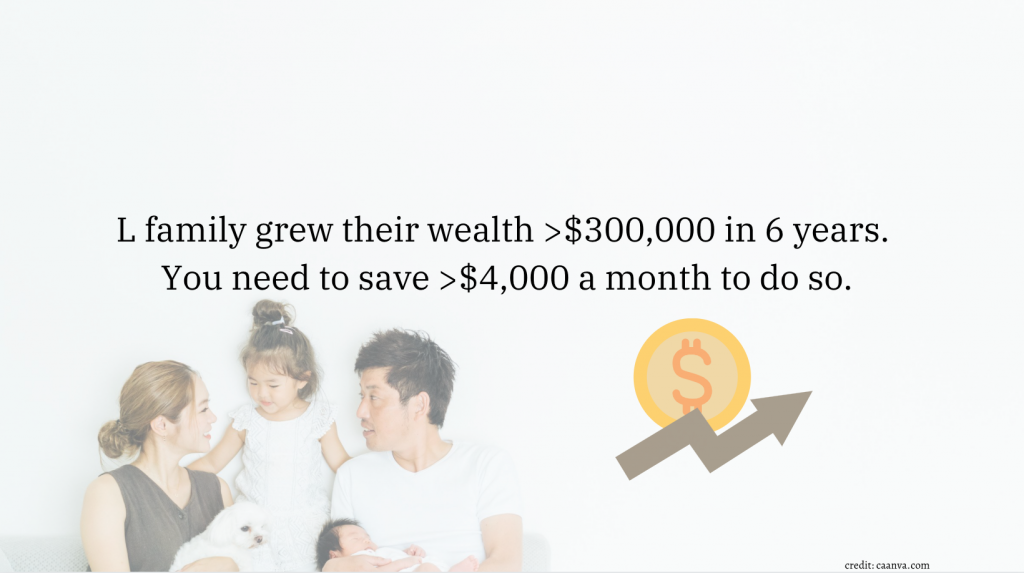 Though happy to realise and protect their profits, L family were at their comfortable stage in life. For them to make the switch to a property with a new and bigger loan instalment, you can be sure they are doing it for good reasons.

They chose the right development and right unit which give them greater appreciation. Also leveraging on the right timing and lower interest rate, they grew their wealth within their affordability and in a systematic safe manner. Their wealth grew over $300,000 in about 6 years! And they also get to live in a home with numerous facilities to enjoy.
Reason #4: Additional Income
Knowing that their wealth can be grown in a systematic way within comfort level, L family took a step further to plan for multiple properties. With safe calculated steps, L family is now owning another house for investment purposes. Other than the appreciation, they can also collect rent.

$300,000 growth in asset value over 6 years is equivalent to saving >$4,000 a month! With the increasing cost of living and expenses to raise children, most families can be high-income earners. But still finding it difficult to save even a couple of thousands per month.

Do you want to increase your wealth by >$4,000 a month? And to do it systematically within your comfortable level?

You can grow your wealth in a systematic comfortable value too!
Let us show you how.
Start your wealth progression journey in a safe, systematic manner with us now.