Do you know when is the best time to Buy your Property? Why Is Resale Prices Cheaper Than New Launch?
Does it mean we should just buy the CHEAP Unit?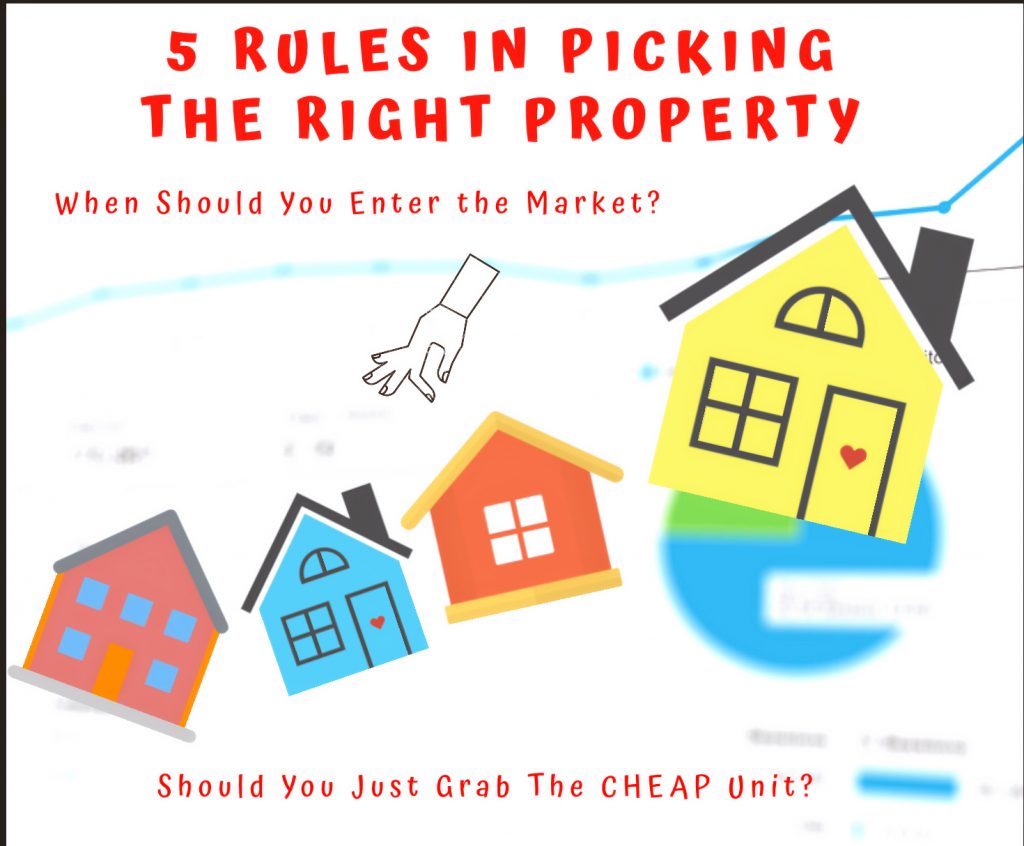 Do you have any idea when is the Best Time To Exit the Property Market after purchasing your property?
Should you hold on to your properties?
There is a high tendency for many people to hold on to their properties for a very long time even though their properties have appreciated to double the amount of what they have purchased. Is this the best option for properties which have appreciated?
In fact, there is nothing wrong with holding on to the property, but I feel that many money-making opportunities have been forgone when this option is being chosen.
Ask yourself this Question, for the past 5 years, are you able to save $300,000 working hard?
I am sure this is not easy as i have seen many couples struggling to achieve this, especially with the rising costs. Do you know that you can increase your saving by learning theRight Exit Strategies that will help you to build your wealth systematically?



Many of you might be skeptical and will question the RISK involved.
Yes, if there is no proper guidance and feasible financial plan, the risk will be so much higher. Therefore, it is always good to learn and plan before taking any ACTION.
Important Diagram to take note! What are your thoughts now?
Being too Comfort
Have you ever wondered WHY The Quartz Condo (in the chart below) has stopped growing for the last 4 years? It is about a 5minutes walk to an existing MRT Station. However, currently the average price of The Quartz is about $1,000psf but the neighboring new launches are selling at $1,400psf. Even an Executive Condo is selling at approximately $1,000psf.
Below is another caveat set that shows new launches at the nearby Condo – Kingsford Waterbay. In less than a year, the price of a similar unit was sold higher by $300,000.
This is not only happening to this Condo, it is also happening to many other resale condo too.
Have you ever asked yourself this question? Why can't I save $300,000 despite working so hard??? Do you want to find out the Answers?
Many clients today earn a combined income of $12,000 and they are already owning two condominium – one for staying while the other one is generating passive income every month.
Many homeowners are not doing this because they are not equipped with sufficient knowledge to do so.
Do you want to work hard or work SMART? Do you want to provide the best for your family?


Do not wait further! You should be joining me to learn the 5 rules to enter the market and 5 strategies to exit the property market.
After our discussion, I am confident that you will not make the wrong decision and let your property price stagnant for the next 4 years. This is not only meant for home sellers, but also, first-time buyer or home seekers.
Click here to make an appointment with us for a non-obligatory chat!